The addition of a nice hardscape design can take a flat, mute property into the ideal space that you've always wanted for your outdoors. Whether you're looking to create the ultimate hang-out spot, or you want to create your own private oasis, there are a few different ways to add a unique, inviting area to your home. There are many typical hardscape designs to choose from, but let's go a little deeper and look at some truly groundbreaking designs for 2020 and beyond!
The front yard – Many people overlook the front yard when thinking about hardscaping. In fact, typically you add a glorious patio or outdoor living space in their backyard, ultimately ignoring any inconsistency or a potential eyesore in the front yard. A custom walkway can replace an ugly, cracked, and weathered path, which will make the first impression of your home a clean and welcoming one. Choosing a unique design will add something interesting to your front yard area.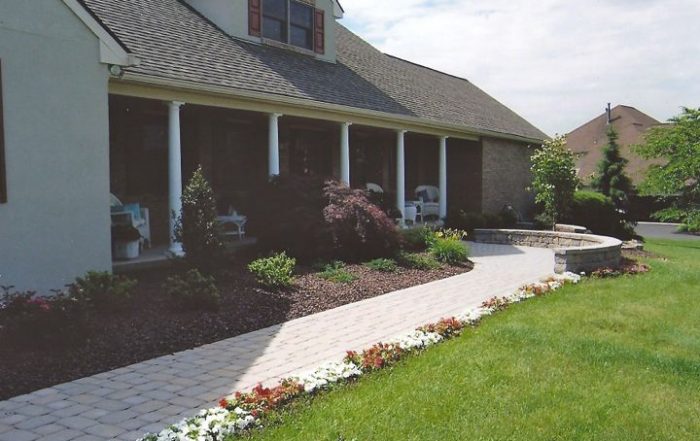 Sustainable pavers – A serious issue with modern patio designs is that the bricks and pavers allow for water runoff and don't adequately absorb rainwater. This can cause water to pool up and flood your backyard, ruining all of your hard work. The answer to this problem? Permeable pavers. These products are much more absorbent, which will allow the rainwater to seep back into the ground and not disturb your patio's foundation or the integrity of your gardening projects.
Retaining walls – Another way of combating excessive rain. Retaining walls can also be a multi-purpose design for your outdoor space. Not only can a retaining wall, of the proper height, double as a bench but it can also add many levels of depth to your property, if there are no elevation changes to speak of. This design is very pleasing to the eye, it allows for a comfortable space, and you are protecting your property from the elements at the same time!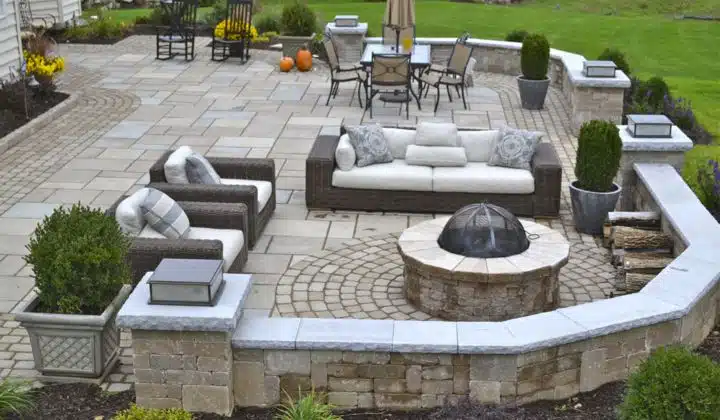 Tiered seating – The ubiquitous fire pit, an essential piece to any outdoor living area, usually deserves to be the focal point of most designs. Instead of acquiring a set of flimsy lawn chairs, build tiered seating around your space's main event. This can give your fire pit area an ancient Greek Parthenon aesthetic. The idea with this design is to set your space apart from anyone else while also being practical and adding a much-needed level of comfort.
A solid hardscape installation can take your property from dull and dreary to a visually stimulating outdoor heaven. We look forward to aiding you through the entire process, from concept to completion, no job too big or too small.