One of the most soothing sounds is the sound of running water. Water is an essential part of life, so naturally, we're drawn to it. Adding a water feature of some kind to the yard has been trending more over the years. It could be in the form of a waterfall, a pond, or any other type of feature. With this rising trend comes new technology to help make the water feature fun to use. Here are a few of our favorites!
Forget the Pond
You don't need a pond to have an impressive water feature. Pondless waterfalls circulate the water continuously instead of needing a pool of water present.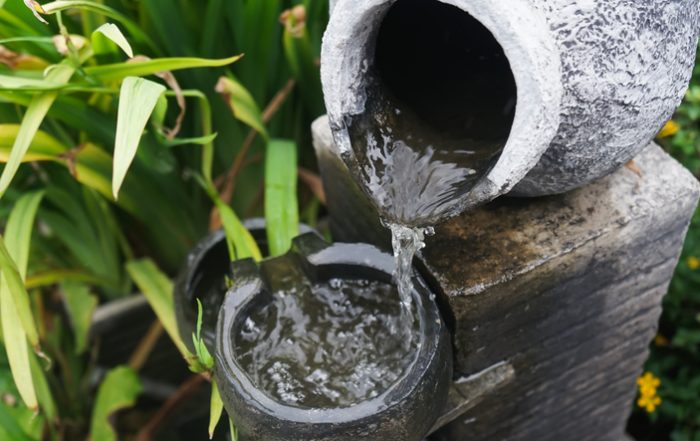 The Right Lighting
Make sure you can enjoy your water feature any time, day or night. Install lighting to illuminate the waterfall. Have fun with the colors of the light!
Solar Controls
Running the water feature on electricity can add up, especially if you want it to go all the time. To save yourself some money, have your function hooked up to a solar panel.
Voice Operated
You can set up your controls to have a smartphone app or a voice command to turn everything on and off.